Title: Doughn't Let Me Go (Slice #3)
Author: Teagan Hunter
Genre: Romance
Edition/Pages: Ebook, 278 pages
Goodreads page
I received an arc copy of this from the author and Wildfire Marketing in exchange for an honest review.
Summary
Porter has been working himself to the bone for years. He's the owner of a multi-million dollar tech company and a single father. He decides it time for a break and moves to the small tourist town on the east coast his best friend has been raving about. Hopefully there he can finally relax and spend time with his daughter. But on his first free night, he meets a woman. It was supposed to be one night… But now Dory is his live in nanny. And the chemistry between them isn't letting up. Despite Dory's instance that they can't be anything more, Porter's feelings are growing stronger.
Overview
➸ (James) Porter Jones: 28, Single father, Divorced, Owns internet security business, Multi-millionaire, Foster's best friend
➸ Dory (Doris) Palmer: Almost 21, Social work student, Nanny, Struggling financially
➸ POV: 1st Person, Alternating chapters from Porter and Dory's POVs
➸ Content Warnings: Divorce, Financial distress, Neglect, Talk of addiction
My Thoughts
Every time I read a Teagan Hunter book I'm reminded why I love reading so much – because it's fun. Her books are so witty and sweet and I just want to climb into these worlds. The characters in here are so relatable and precious, and Porter definitely gave my love for Foster and run for it's money.
Kyrie, Porter's daughter, is officially my favorite fictional child. She was so funny and adorable and every time she made a pro/con list my list-loving heart grew three sizes. She was beyond precious.
I also loved that this book was minimal angst and low drama. It covered some heavy topics – childhood neglect, absentee parents, divorce, financial struggles – but it never felt heavy.
Porter and Dory's relationship was really sweet. But I did feel like it moved quick and I wish we had gotten more time of them together. They spent a lot of time trying to convince themselves and each other that they didn't want commitment. I loved the epilogue and wish we could have seen more of them as an actual couple because they were adorable!
Foster will forever by my OTP but Porter gave him a run. I loved his relationship with his daughter and found his character really snarky and hilarious. Overall I loved this book and desperately hope there is another book in this series for Sully. Because I need it.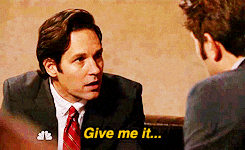 This is available to read TODAY on Kindle Unlimited! So definitely check out this series.
---
♥♥♥♥